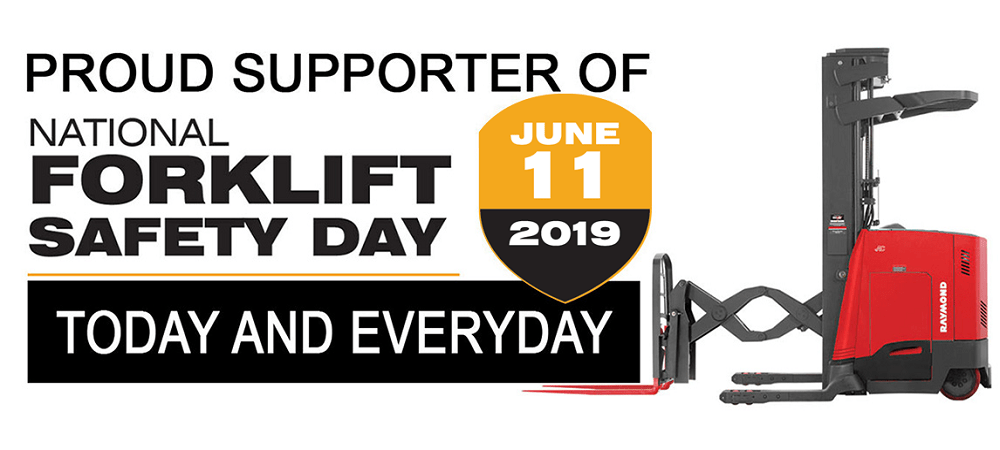 We give your employees proper training to obtain the knowledge and skills needed to do the job correctly and safely. At Raymond Storage Concepts, we're driven by safety. From our ergonomic truck designs to telematics that drive decisions, like iWAREHOUSE®. Our industry-leading training programs, like Safety on the Move® operator training and Steps to Safety™ pedestrian training, instill best practices in warehouse environments. We give your employees proper training to obtain the knowledge and skills needed to do the job correctly and safely.
Safety on the Move Operator Training

Your operators determine your productivity. We can train them to be top performers who give you a competitive advantage. Safety on the Move forklift operator training is conveniently conducted at your facility. Operators learn and discuss best practices, watch certified instructors demonstrate and then practice on the specific equipment they will operate until they master the skills needed.

Virtual Reality Simulator

The Virtual Reality Simulator offers a more effective learning experience for operator students and a more efficient teaching tool for instructors. Users enter a simulated warehousing environment on a real Raymond forklift. With multiple forklifts included in the software, you can quickly switch between models for instruction on different forklifts in your fleet. Each one comes with a series of guided lessons that increase in complexity and build upon principles learned in earlier lessons, providing operators with a consistent experience while reinforcing desired behaviors.
The Raymond Corporation's Safety on the Move operator training program is a comprehensive lift truck safety training program that uses interactive discussions and demonstrations of safety principles, video-based examples and practical hands-on sessions. Trainees are able to both see and experience for themselves the important concepts of lift truck operation that are essential for a safe, efficient warehouse.

RSCI trains one or more of your employees to become operator safety trainers. Each class includes the entire Safety on the Move program. Trainers will be expected to understand the applicable OSHA standards. Trainers also get to participate in a live classroom setting to see how high-quality training is conducted. Class size is limited to six or fewer forklift trainers in order to give each trainer lots of personal attention.
Manage Your Entire Forklift Fleet & Monitor Operators with iWAREHOUSE

- Automate forklift access via badge or access code
- Electronic forklift operator daily checklist questions are completed by operators and saved in the system to meet regulatory requirements
- Receive immediate notifications of forklift impacts via text message or email
Please fix the following errors and resubmit.